Are you looking for help setting up an email marketing program?
Would you like help getting started?
Call us at 518.392.0846 or email [email protected] to learn more about our email marketing services.
Email marketing, often over-looked and under-utilized, is one of the most cost-effective things you can do to spur new business. We can set you up to manage it yourself, or we can take on the onerous task of managing, designing and distributing professional email communications for you. Then, you can concentrate on the things you do best.
Email Marketing Account Setup and Integration
We are experienced users of Constant Contact, iContact, and MailChimp. We can help you with both setup of the account and integration with your website or Facebook page.
It all starts with a strong list
Building an good email list is the secret to success with email marketing. We'll help you set up the list, as well as offer suggestions for building on it. And if you already have a list and want it to grow, we can help you with that, too.
If you don't have a list yet, see our related blog post How to Start an Email List from Scratch.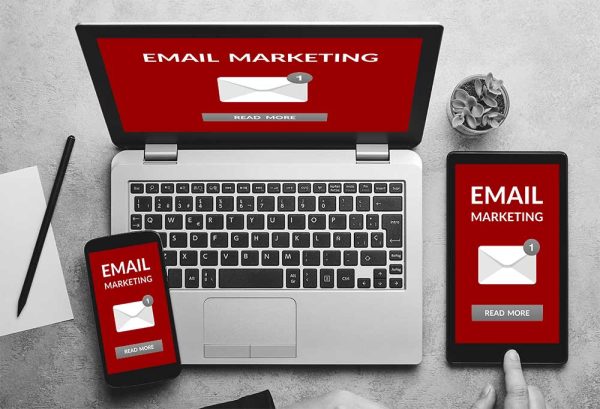 We design a template to match your brand
Most email marketing services provide simple templates, and in some cases this may be adequate. However, if your goal is to promote a cohesive image, you want a template that matches your other marketing. We create custom templates that fit your business and support your brand.
Then we build out a schedule and plan for content
Creating content that the receiver will find valuable is key to driving new business. We can help you develop new ideas or we can write the copy for you.
Knowing how to measure results will set you on a path toward success
We will track subscriber behavior to help us continually make improvements.
Would you like to discuss how we can help you with your email marketing campaign? Please call us at 518.392.0846 or email us to talk about this or any of our web services.