Do you need a new website?
Would you like to discuss first steps?
Whether your business needs a new website design or redesign, call us at 518.392.0846 or email [email protected].
Who You Hire for Website Design and Development Makes a Difference.
With close to 2 billion websites currently online, the competition for eyeballs is intense. Building a website that looks good, works well with all devices, and drives new business takes knowledge and experience. Our strong background in computer programming, marketing, graphic and website design and content writing makes us the right team to build your new website.
Building a successful online presence takes careful planning and enthusiasm for doing a good job. We do our very best to walk each of our clients through the phases of the project, ensuring that the final product is what they need and expect. In the end, our sites look good, function well, integrate with social media and are search engine friendly.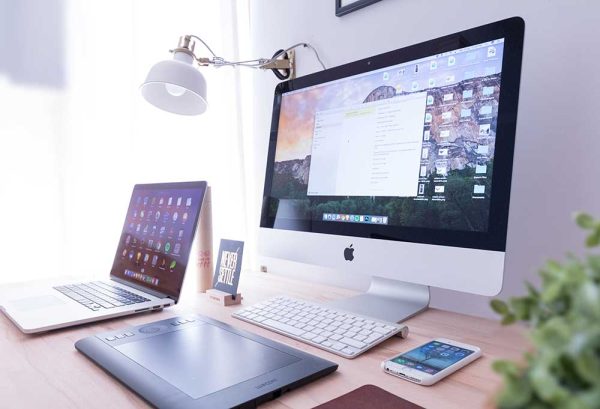 Your business is unique. Your website should be, too.
A site that provides an intuitive and engaging experience is more likely to drive new business. That is why the words we write, the images we use, the calls to action we develop, are all created based on the needs of your customer. They are at the heart of everything we do. We take the time to understand your business so that we can tailor the website design and content to accurately reflect your specific business. No cookie cutter templates here.
We understand the factors that can influence success.
By focusing on your specific business, your customers and your market, we will deliver a website programmed for long-term success. Your website is likely to be the first contact your potential customer has with your business. Make this all-important interaction one that is satisfying, not confusing or frustrating.
Our two-person team has been creating signature online experiences for more than 15 years. As a result, we have hundreds of satisfied, enthusiastic clients.
Interested in selling online?
When you hire Trevellyan.biz for ecommerce development, you get all the benefits of a mobile-friendly custom website design, plus the ability to sell online.
You will also have confidence that your site is secure and supported. In addition, you will have total store control: easily manage your store from anywhere, access to detailed sales reports, track inventory, and extract valuable customer information. Finally, we'll instruct you on how to use the system. And we're always here ready to lend a hand.
Payment gateway accepting all major credit cards, with options for alternatives such as PayPal
One page checkout and persistent shopping cart
Product categories, products and variant options
Optional real time shipping quotes with UPS and USPS
An ecommerce admin panel that is easy to use
Ready to get started on a new website design? Great!
Use our online form to help you communicate the key points of your project, your expectations and goals. Alternatively, feel free to email us or call (518) 392-0846 to discuss any of our web services.