Having trouble figuring out how to change the order of the items in your SquareUp store? Don't be discouraged, below we provide step-by-step instructions on how to change the order that your items appear.
How to sort items In Square Marketplace
1. Click on the "orders" tab at the top of the dashboard page.
2. Select "online setup" in the secondary menu.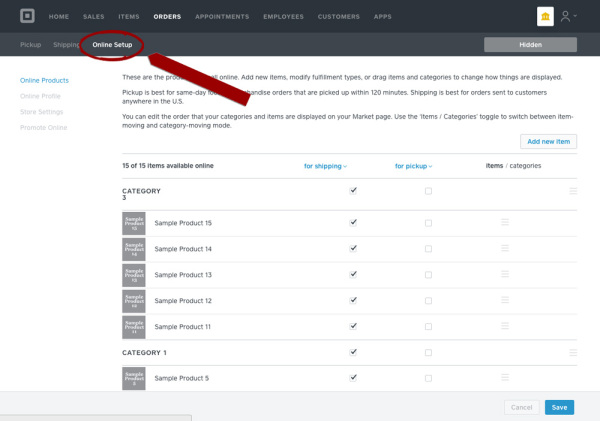 3. Select "online products" in the sidebar.
4. Toggle to "items" from "items/categories" located in the far-righthand column of the table.
5. Decide which item you want to move.
Hover over the three horizontal gray lines to the right of that item, then click and drag it to your desired location.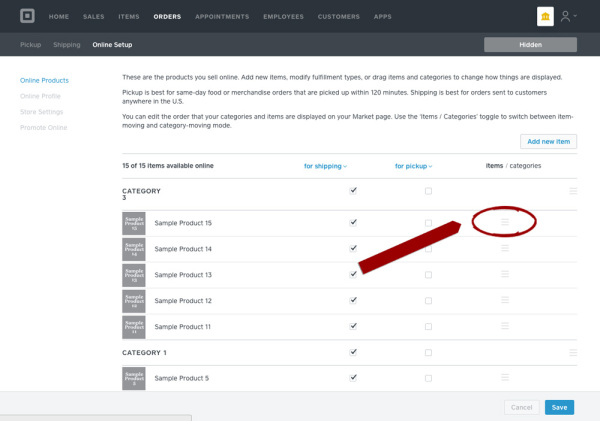 6. Click "save" when finished.

Note: Items without an uploaded image cannot be rearranged.