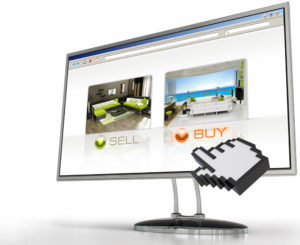 If you own a brick-and-mortar business and are trying to determine if selling online is right for you, you're not alone. The decision whether or not to have an online store can be a difficult one. While increasing your potential customer base with an online store is a tempting concept, don't underestimate the amount of work it will take to support both sales channels. Make sure that you understand what is required to avoid spreading yourself too thin.
It is true that more and more people are making online purchases. However, there are many factors to consider and questions that need to be asked before you make the jump into having your own online store. We've created this list of four points to get you thinking about whether or not selling online makes sense for you and your business.
Ours is not a comprehensive list, so it does not include every single thing you need to consider. We have not addressed any technical issues such as which shopping cart platform to employ, what software to use for inventory tracking, how to address cyber security, or how you will advertise your online store. This list is simply meant to begin addressing the big picture of having your own online store.
Think about the products in your online store
You'll find that most brick-and-mortar retailers don't sell every single thing online that they sell in their physical stores. To be successful, you want to carefully select your online products.
The things that sell best online are
small and easy to ship
somewhat unique or unusual
Research the ecommerce competition
Once you decide what you might like to sell online, do some research. Find online stores that sell similar products and determine what your competitive advantage will be. Why would someone buy from you and not from another online store? Can you sell it cheaper? Ship it faster? Improve the quality? To be successful, your competitive advantage must be crystal clear.
Consider the logistics of packing and shipping
Can you handle to additional task of packing and shipping? Once your customer makes an online purchase, how will you get the product to them? When figuring out how you will address order fulfillment you need to consider:
What infrastructure is required to deliver the product? Will you pack the orders yourself or use a partner?
if you're doing it yourself, where will order fulfillment take place? Do you have the space available for packing and shipping?
What packing materials will you need? How much will you need to have on hand? What associated costs do you need to consider?
Determine the advantages and disadvantages of using UPS, USPS or FedEx.
Consider the delivery options. Will you offer free shipping? International? Expedited? Flat rate, or by weight or quantity?
Can you respond to online requests promptly?
People will expect you to be responsive. If you hate working with computers, are not comfortable communicating online, or don't want to be bothered with having to deal with email, then selling online may not be right for you. The truth is that when selling online, you'll need to check your email multiple times daily. Questions must be answered promptly and orders processed in a timely fashion.
Many people buy online because they're busy. They want their product quickly, but they don't have time to go to a local store to get it. They surely aren't going to want to wait any longer than necessary for you to process and ship their order. If you can't ship by next business day at the latest (unless your items are made to order), expect unhappy customers.
In conclusion
Selling online can be an amazing opportunity to expand your reach geographically and increase your pool of potential customers. But there are many factors to consider when trying to determine if it is the right move for you.
We've built online stores for a variety of businesses with both physical and digital presence. Call us at (518) 392-0846 or email us at [email protected] when you are ready to discuss your online store.