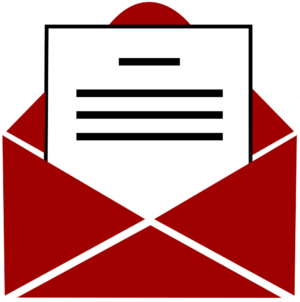 There are many ways to judge the success of an email campaign. One of the most common is to measure the Open Rate. Most people scroll through their inbox quickly. They read the subject line and decide, in a split second, whether to open the email, immediately delete it, or skip it and, maybe, read it at a later date. To increase the chances that you will earn a good open rate, your subject line needs to grab their attention. That's why we've created this list of eight email subject line tips.
In 2017 the average number of emails received per person per day was 225, according to the Radicati Group Inc. Uninteresting email subject lines are unlikely to compel the subscriber to open and read the email. But don't dismay. There is a lot you can do to reach a good open rate.
Eight email subject line tips to help you improve your open rate
Does size matter?
According to MailChimp, the length of your email subject line does not affect an email's open rate, however, it is still important to know that the number of characters a user sees in their subject line varies by device and email program. Those who read their email on a mobile phone get the fewest characters. With this in mind, keep the most important words close to the front, so they don't get chopped off.
Reference location
If your list is segmented by location or if your business draws from a small geographic area, consider saying something like, "Big News For New York Residents." Details such as this one can make the email feel more relevant to the receiver.
Ask a question
Subject lines posed in the form of a question are often among the most effective. In order to get the answer, the subscriber has to open the email.
Create mystery
Avoid giving away all the details. Make them curious. For example, if you're promoting an event that doesn't have huge name recognition, you may want to tease the reader. Instead of saying "Play X at The Shadowbox Theater This Sunday," you could say "New Musical Coming to Buffalo." Then the receiver has to open the email to see exactly what musical will be performed.
Include a call to action
Clearly state what you want the receiver's next step to be. This can help them understand the purpose of the message.
Personalize
Some email marketing programs allow you to insert the subscriber's name in the subject line. According to MailChimp, open rates increase when the subscriber's name is in the subject line.
Call attention to specific details
Be clear about why your message is relevant to the receiver.
Be honest
Don't use tricks to get your subscribers to open the email. Don't say Buy 1 Get 1 Free, if you aren't really offering it.
Avoid spammy words
Trigger words increase the chance that your email will end up in your subscribers' Spam folders, and not their Inboxes. Here are several links to Trigger Word Lists provided by HubSpot, MailChimp, and Constant Contact.
Convey a sense of urgency
Of all the email subject line tips that we have listed, this is the one that we use most frequently. When a subject line conveys a sense of urgency, you give subscribers a compelling reason to open the email right away.
According to the sales and marketing research and advisory firm TOPO, prospects open less than 24% of sales emails. Therefore, on average, three out of four emails never get opened. Email subject line strength can be the difference between an email being read or being deleted. It pays to know key tactics to enhancing engagement.
If you'd like help creating or managing your email marketing program, contact us at (518) 392-0846 or email [email protected]. Learn more about our email marketing services by visiting this page of our website.