I was recently hired to create an animated gif to be used as the centerpiece in an email invitation for a fund-raising gala. The direction was minimal. The design needed to include a paper crane element, it should be elegant, and incorporate the theme colors of silver and white. Red could be used as an accent color.
Step 1: research
I started by visiting my favorite stock art vendors. I thought I might be able to purchase a few complementary images, combine them in a clever way, and then animate the individual elements. It was clear pretty quickly that that wasn't going to happen. I was going to have to create the image from scratch.
Next, I went to Google images. By looking at photos of paper cranes and at images of paper cranes created by other designers, I started to get a feeling for what I could do.
Step 2: design
The red birds below were my first attempts at creating something original.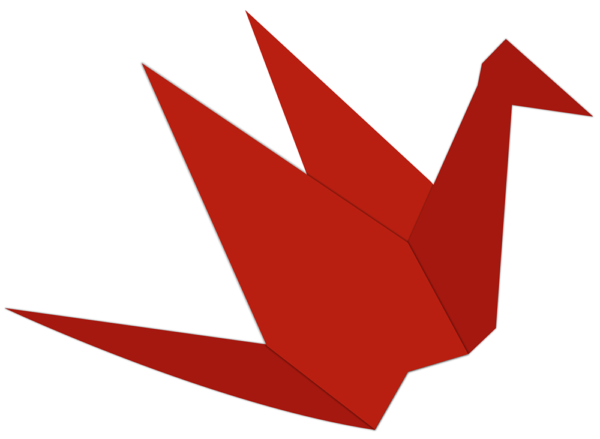 Neither one of these seemed quite right. They looked kind of like cranes, but not like folded origami paper cranes. After several attempts, I settled on this one.
The client loved the design but decided that the red was too bold. I tried several other colors: blue, green, pink. No go. Then they suggested gray.
Gray – approved.
Step 3: animation
The next thing I needed to decide was how the image would be animated. Thinking back, I remembered seeing a tree of paper cranes in a storefront window at American Pie in Chatham. That seemed like an elegant, sophisticated, graceful idea. I started by adding a piece of string.
It only seemed natural that it would swing slowly left to right. But that was a bit stark, so I tried adding soft, twinkling lights behind the crane. Below is the final design.
Learn more about our graphic design services. If your company or organization would like a custom animated gif, just give us a call at (518) 392-0846 or email [email protected].