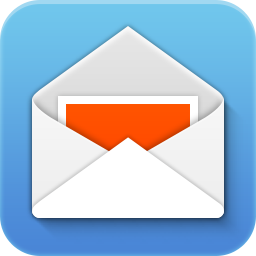 Most businesses want to use an email address that matches their domain name. For example, the owner of example.com, may want to use the email address [email protected].
Having an email address that matches your domain name is beneficial in many ways:
People are leery about being scammed. Therefore, it is incumbent on every business to do all it can to build trust. Establishing a professional link between the company and your staff is the first step. Customers are likely to feel more confident that an email is legit when the email address matches the domain of the company they are trying to reach.
Customers doing business with companies online want reassurance that the businesses they are dealing with are up-to-date with the day's technologies. Having an email address that matches your domain is a small but highly visible sign that this is important to you.
Before setting up your new email address, answer this question, "Do you want a regular mailbox or a forward?" To help you make that decision, we will explain some of the differences–regular email mailbox vs forward.
What is a regular email mailbox?
Very simply, a mailbox stores incoming email on a mail server. Also, it provides an account that can also be used for sending email. To access the mailbox, you can log into the account using a web browser, or you can configure your email client (e.g. Microsoft Outlook or macOS Mail) to send and receive emails for you. Either way, email is stored on the server, and must eventually be culled.
Pros of a mailbox
Separate Storage: As noted above, a regular email mailbox stores incoming and outgoing email on a server. In addition, a user name and password are required for accessing that email. Having a regular email mailbox can help with organization. For example, if you want to make sure your business email is completely separate from your personal email.
Outgoing Email Server: Some web hosting services are lax about keeping spammers off their systems, which can result in blacklisting of their servers and undelivered email for everyone. If your website sends email, such as contact form notifications or ecommerce order notifications, having a regular mailbox to use as a source of those emails can help with deliverability, especially when combined with the right DNS settings.
Cons of a mailbox
More Setup: It doesn't take long to set up a mailbox, but you will also need to add the email account to your existing email client. If you use multiple devices, this setup must be repeated on each device. With some email services, this chore can be completed one time within an existing email account, instead of once per email client. Either way, it's still extra work.
Another Account to Keep Track of: You will need to record all the details of the new account, including incoming and outgoing servers, and the password.
What Is a forward (a forward-only address)?
An email forward simply forwards all emails sent to that address to one or more specified email addresses. The system does not store copies of emails on the server.
Pros of a forward
Simple Setup: A forward takes very little setup. There's no account password, and no need to make a note of incoming and outgoing server information.
Cons of a forward
Less Segregation of Email: By default, email sent to a forward will end up mixed in with all the other email in the destination account. You will have to work harder to keep things organized.
No Outgoing Email Server: Depending on which email service you use, it may be possible to send email with a forwarding address in the From field. However, there's no outgoing server you can use as a source of those emails. For this reason, there isn't anything you can do to improve deliverability. Also, the recipient's email client may display the primary account as the From address and add 'on behalf of' or similar before the forwarding address. This may be confusing for the recipient.
There are other factors to consider when choosing between a regular email mailbox or a forward. We've listed some of the most important considerations, but your exact needs will determine which you should choose.
Email mailbox vs forward
If you'd like help setting up your email accounts, give us a call. We can be reached at (518) 392-0486, or email [email protected]. Learn more about some of the other services we offer by visiting our web services page.