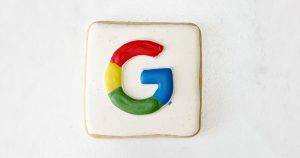 Gmail is the most popular email service provider in the world. In fact, into 2021, Gmail owned 43% of the market for email service providers (RightInBox.com). We are often asked, "What is the difference between Gmail and Google Workspace. Which service is right for me?" In today's blog post, we address those questions head on.
What is free gmail?
Free Gmail is a limited service provided by Google since 2014. It works best through a browser on desktop computers or through the Gmail app on mobile devices.
What is Google Workspace?
Previously known as G Suite, Google Workspace is a collection of tools, of which Gmail is one. A paid service, Google Workspace offers more and deeper features than the free plan. Some of the items in the Workspace toolbox include Contacts, Calendar, Meet, Chat, Drive, and Docs.
Most of these services are available individually at no additional cost to regular Gmail users. However, Google Workspace adds advanced custom features. Depending on the features one chooses, Workspace subscribers will pay $6-18 per month per user.
Should you upgrade to Google Workspace?
Below we've outlined some of the advantages of being a subscriber that we have found to be most valuable.
1. Email addresses using your own domain
Those using the free version of Gmail are issued addresses ending with "@gmail.com". For example, [email protected]. If you prefer to have an email address with your own domain name, such as our [email protected], you'll need to upgrade to Workspace.
2. Increased email sending limits
At the time of writing, free Gmail account users can send up to 500 emails in a 24 hour period. Upgrading to Google Workspace, the limit increases to 2000 emails in the same 24 hour period.
3. More storage in Google Drive
Free Google accounts come with 15 GB of storage shared across Drive, Gmail and Photos. Google Workspace plans range from 30GB to unlimited storage.
4. More collaboration tools
Google Workspace allows multiple users in different places to collaborate in real time. In addition, for teams who use a CRM, Google Workspace can integrate with productivity apps so teams can work together.
5. Single admin portal
Data, users and apps can be managed from a single console.
6. Google Workspace provides 24/7 phone and email support
Support options will vary by the subscription plan.
Is free gmail or Google Workspace the right choice for you?
There are many reasons to consider upgrading from a free Gmail account to the paid Google Workspace. Two popular reasons include: 1) to have an email address with a custom domain 2) to work with team members across different locations. If you are having trouble deciding which option is best for you, give us a call at (518) 392-0846 or email [email protected]. Alternatively, learn more about our affordable, customized email hosting.
For a complete list of Google Workspace features, products and plans, visit the Google website.