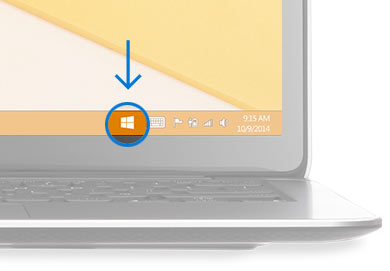 If you're running Windows 7 or Windows 8.1, by now you've probably noticed the icon on your taskbar inviting you to reserve your free Windows 10 upgrade. Several people have asked us whether they should upgrade or not. Our recommendation is to go ahead and reserve your free upgrade now. However, after the upgrade has downloaded to your computer, don't install it immediately.
Many times when a new version of an operating system comes out, there are problems with the initial release. There might be bugs in the new version and there might be problems with software or device compatibility. Microsoft is offering users who reserve their copy now a full year to upgrade from when Windows 10 first became available. This gives you until July 29, 2016 to let the dust settle on the new release before committing to the upgrade. You can watch for any media stories about problems with the new version, and you can verify the compatibility of the software and devices you use.
If you're still not sure whether or when to upgrade, or if you don't see the Get Windows 10 app in your taskbar, contact us or leave a comment below and we'll do our best to help.