Recently we were trying to update our company page on LinkedIn, and we ran into a problem. No matter what information we entered in the required fields, the site would always respond with the message "Please correct the marked field(s) below" when we tried to publish the page. This happened even if we tried to publish the page without making any changes.
When we raised the issue with LinkedIn support, we learned that there's a problem with the company page form. We were told that "if the address lines in the company page are not filled out – this can sometimes cause problems with publishing the changes."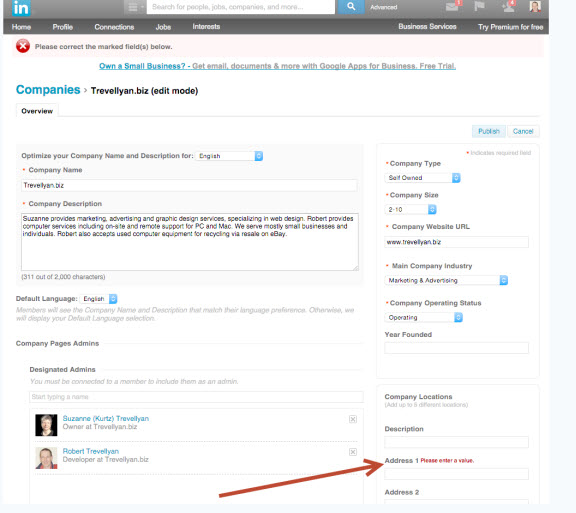 Even though the company location fields are not marked with * indicating that they are required, and that part of the form is collapsed by default, this did turn out to be the problem with our company page. After filling in the address of our business, we were able to publish our changes.
Please let us know if this article was helpful.