How to turn off InDesign's auto hyphenation
By default, Adobe Indesign automatically hyphenates a word when it is too long to fit on one line. However, with a simple click you can control how it works. Follow our steps below to learn how to turn off auto-hyphenation in Adobe Indesign CS6.
1. Open Adobe InDesign
Bring your cursor up to the menu bar at the top of the screen. Click on the word Type and then choose Paragraph Styles.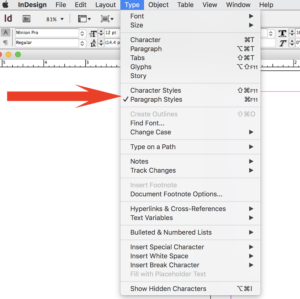 2. When you select paragraph styles from the type menu, a new window will open up.
From this box, click on the down arrow button and then select Style Options
3. Within this paragraph style options box, click on hyphenation from the list on the left to turn off auto-hyphenation
Do you want to turn off auto hyphenation? Uncheck the Hyphenate box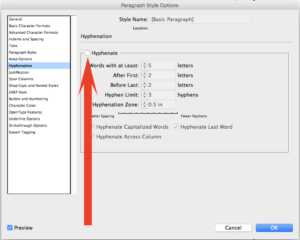 Do you need to turn on auto hyphenation? Click the box.
4. Alternatively, you can select and deselect hyphenation in the tool bar at the top
When you know how to turn off auto-hyphenation in Adobe InDesign CS6, you will be better able to make your project look just the way you want it to.