"Please check your network connectivity or the original source of content."
Apple released version 10.15 of its macOS operating system, a.k.a. Catalina, to the public in October 2019. We're just updating our office computers now. In general, we like to wait a while before installing a new release. This allows time for problems to be identified and fixed.
We waited for another reason, too. Catalina was a major release: there were new features and functionality, as well as changes to the security architecture.
One of the major changes meant that we could no longer use our existing version of Adobe Creative Suite, CS6. We would have to join the Creative Cloud subscription service. (Creative Cloud is a set of applications and services from Adobe that we use for graphic design, web development and photo editing.)
InDesign error after installing Catalina
After removing the old Adobe software from our computers, we signed up for the Creative Cloud All Apps plan. Set up was relatively easy and we were back to work within a few hours. The first thing I had to do was finish the design of a print ad that I had started in InDesign a few days earlier.
Then the problem started
The files opened as expected, but some of the boxes in the layout that had contained images were black. I assumed that the document didn't know where the originals were located, so I found the originals and dropped them in. That worked.
The bigger problem, and the reason for this article, is that as soon as I tried to export the file to PDF I got this error message: "This document contains links to files/URL(s) that are not accessible. Please check your network connectivity or the original source of content."

After a quick Google search, I learned that this is a common issue. Fixing the problem wasn't difficult. But then I wondered , "How many other people are seeing this same error message"? Why not share what we learned and explain how easy it is to fix?
Here's what we did:
1. Open System Preferences
2. Select Security and Privacy
3. Select Privacy
4. Scroll down and select Files and Folders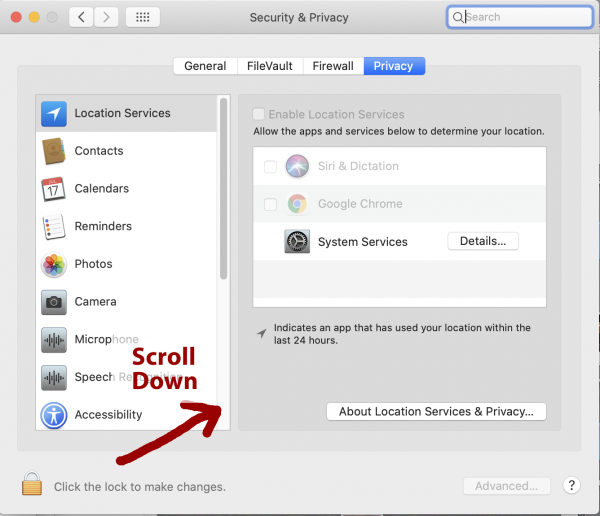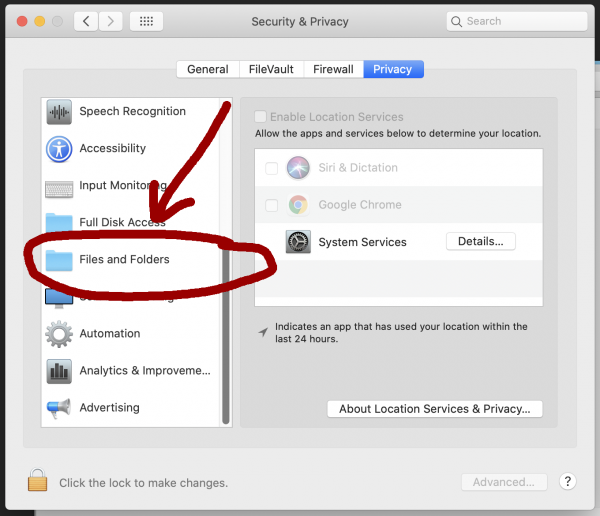 5. Check the box labeled "Documents Folder" under the heading Adobe InDesign. You may have to unlock the settings by clicking the padlock in the bottom left and entering your login password.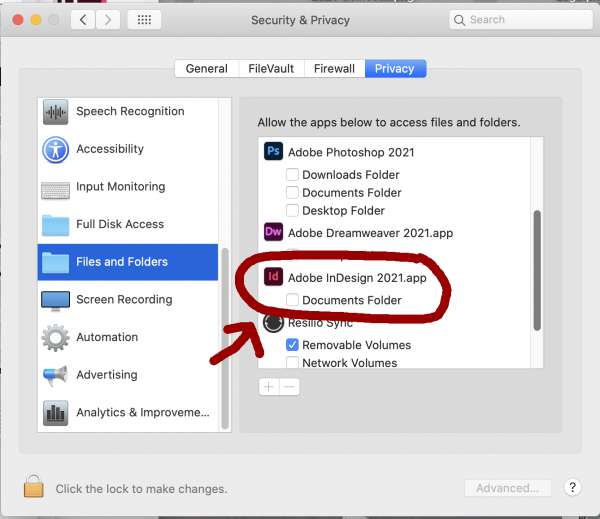 That's it!
Explanation
What we're doing here is giving InDesign permission to access the contents of our Documents folder and any subfolders, according to the new security architecture in Catalina. If your InDesign materials are saved somewhere else, you may have to allow access to a different folder or folders.
Graphic design and marketing
If you'd like to learn more about our graphic design services, give us a call at (518) 392-0846 or email [email protected].